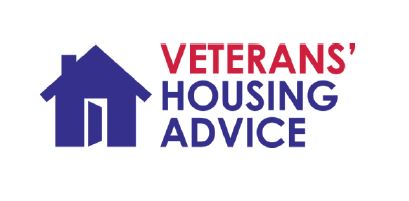 Please also see the Allocations Scheme document Priority Target Groups (section 205, page 32) and Ex Service personnel (section 229, page 35).

The Cobseo (The Confederation of Service Charities) Housing Cluster (CHC) works to provide accommodation for the ex Service community and to integrate the veterans' housing sector, seeking to provide clear pathways for ex-Service personnel in housing need throughout the United Kingdom to move into permanent homes.
Additionally, Shelter England can provide expert advice on matters to do with housing and homelessness to those with complex situations.
Veterans' Housing Advice is a new service that brings together all members of the Confederation of Service Charities (CHC) into a single service. Provided by Cobseo in partnership with The Royal British Legion, Shelter and Connect Assist, its main aim is to make accessing the services of those charities easier through a telephone helpline open seven days a week from 8am-8pm.
It may be that a CHC member can provide a housing intervention that negates the need to consider a rent bond or rent deposit. There is now a Veterans Housing Advice (VHA) web site https://www.veteranshousingadvice.org.uk and the direct number to an advisor is 0808 801 0880, that can also be accessed via the Veterans' Gateway: 0808 802 1212 that is available 24/7.
Services provided by members of the CHC include:
• Supported Accommodation - providing temporary accommodation for veterans, with support.
• Long Term Housing - providing settled accommodation for veterans, with or without support.
• General Needs - Unsupported housing for members of the ex-Service community unable to buy or rent on the open market. Tenants will usually be self-sufficient, but may need to avail themselves of some of the floating support listed. Some adapted properties may be available or adaptations arranged as necessary.
• Floating Support - Services delivered by visiting workers to people in their own homes to help people maintain their settled accommodation. • Outreach Services - Covering work with rough sleepers or people in temporary accommodation to help them access more settled accommodation
and any support needs. • Day Centres - The provision of activities and support to homeless and vulnerably housed people. (Also called by some providers 'drop-in' facilities).

New Developments
The Veterans' Housing Advice site will shortly host a simple dashboard of available CHC housing vacancies that will be updated regularly.
It will display details of the providers together with concise criteria. Details of Cluster members, the geographical locations they operate within and the accommodation they provide is listed within the CHC Directory: https://www.cobseo.org.uk/clusters/housing.
Local Authority housing team members, case officers and case workers are encouraged to check the directory when dealing with housing applications from Armed Forces veterans as a CHC member may well be able to assist.